Dough:
250g of wheat flour,
160g of butter,
80g of sugar,
1 a teaspoon of baking powder,
1 whole egg,
2 egg yolks.
Filling:
1 jar of POLAN apple pie filling (0.9 l),
cinnamon (to taste),
1 tablespoon of breadcrumbs (to sprinkle),
egg white (to smooth onto the pie base).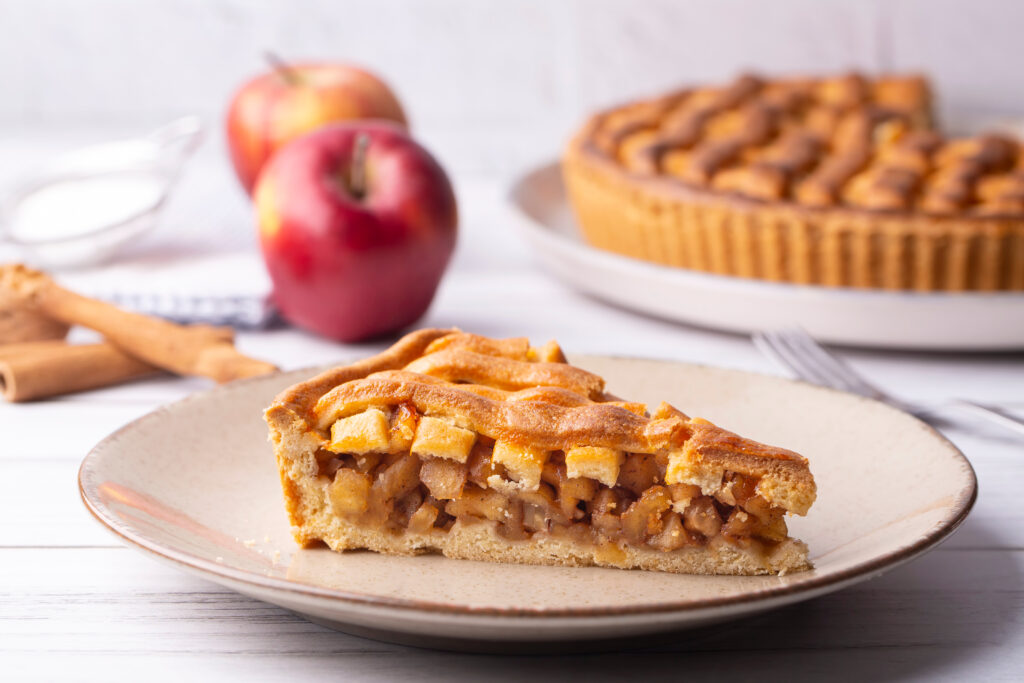 Preparing:

Make the dough from the list of ingredients and put it into the refrigerator for one hour. After one hour has passed take 2/3 of the dough out of the refrigerator and with a rolling pin, roll it into a large round circle and put it into a circular baking tray. Prick the circle all over with a fork. Bake this base for 20 minutes at 180°C. Remove the base from the oven and smooth it with the egg white. Next, sprinkle the breadcrumbs all over it. Then, put the apple pie filing onto the base, sprinkle it with cinnamon and cover it with the remaining dough (grated using the largest holes on the grater), or lay the dough in a decorative pattern over the top. Bake the pie for a further 15–20 minutes in the oven until the top turns a golden colour.
BACK TO RECIPES
Other recipes