Ingredients:
1 jar of POLAN mushrooms (315 ml),
4 POLAN pickled gherkins,
2 hard boiled eggs.
Sauce:
100 ml of natural yoghurt,
100 ml of sour cream (12% fat),
salt and pepper to taste,
chives.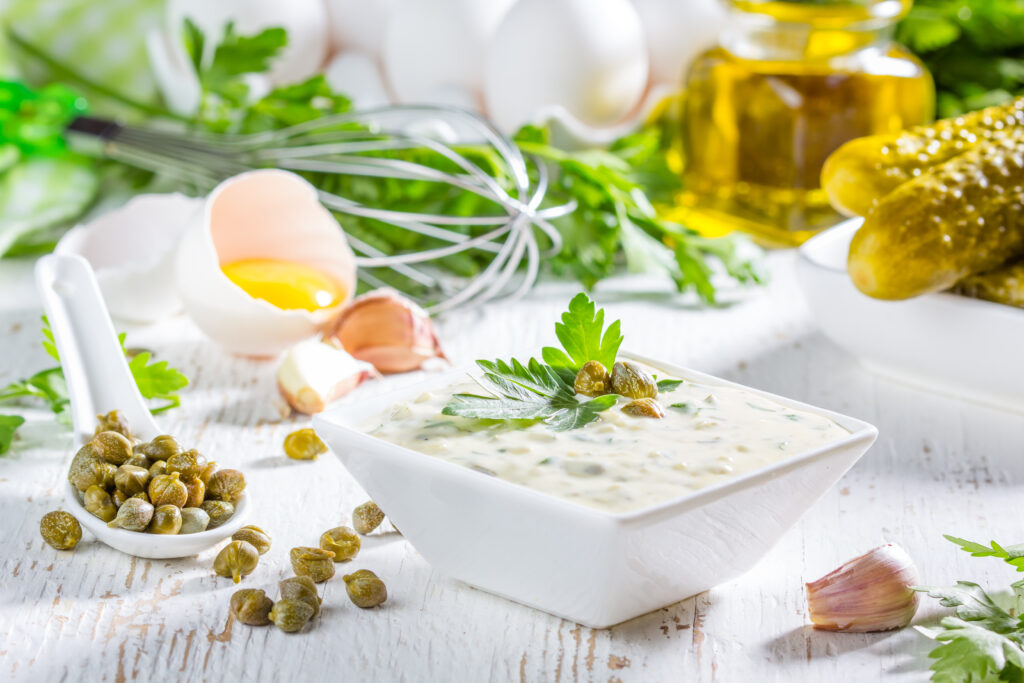 Preparing:
Chop all of the ingredients into small cubes.  Mix all of the sauce ingredients together and add the chopped cubes to the sauce.
BACK TO RECIPES
Other recipes