Ingredients:
1 jar of POLAN sauerkraut leaves
1 jar of POLAN "buckwheat groats with soya & mushrooms"
400 g mushrooms
600 g minced meat
2 onions
1 egg
POLAN "tomato paste"
salt and black pepper to season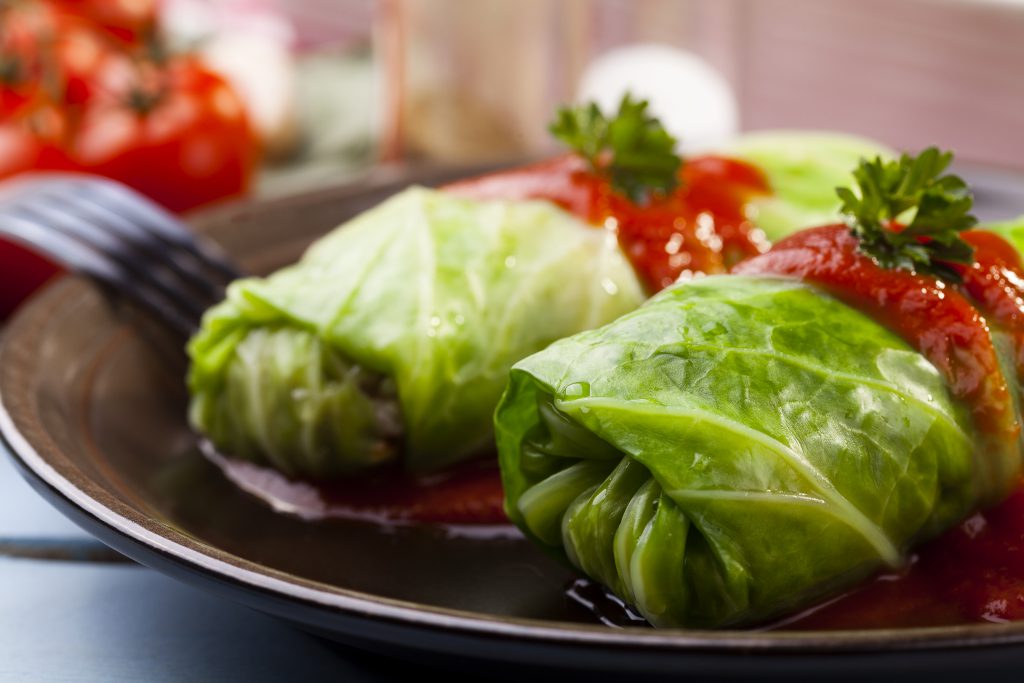 Preparing:
Drain the cabbage leaves in a strainer, then put them on a tray. Glaze the onion in oil, then add the diced champignon and fry until the champignon juice releases. Leave to cool. Lightly fry the buckwheat and add previously prepared mushrooms with onion, add minced meat and egg, mix everything.
Put the prepared stuffing on the cabbage leaves and wrap it up. Place on a roasting pan and pour over the tomato puree.
Put in the oven preheated to 160-170o C for about 2 – 2.5 hours.
BACK TO RECIPES
Other recipes