Ingredients:
1 jar of POLAN sauerkraut (0.9 l),
1 kg of pork (any cut),
1 sausage (any kind),
3 jars (0.9 l) of water,
1 onion,
1–2 tablespoons of POLAN plum preserve,
a handful of dried mushrooms.
Seasonings:
allspice,
pepper,
2 tablespoons of POLAN tomato purée,
a bay leaf,
marjoram,
caraway seeds,
juniper,
salt.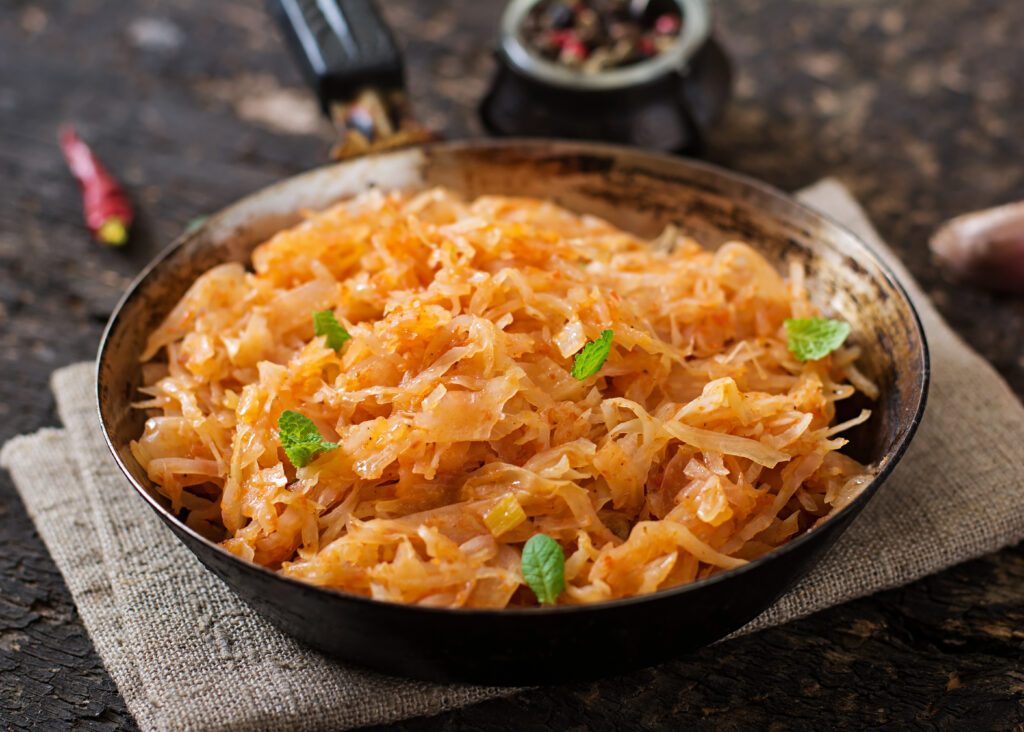 Preparing:
Pour the water onto the sauerkraut, plum preserve and mushrooms and cook for 45 minutes with the following seasonings: allspice, caraway seeds, marjoram, juniper, bay leaf, salt and pepper. Fry the seasoned pork together with the sausage, tomato purée and onion. Add these ingredients to the boiling sauerkraut. Bigos should be cooked on a low heat for about 3–4 hours until the meat is soft and the flavourings are well mixed. Before serving add salt and pepper to taste.
BACK TO RECIPES
Other recipes