Ingredients:
500g of minced beef tenderloin,
1 onion,
1 jar of POLAN mushrooms (250ml),
4 chopped POLAN pickled gherkins,
2 egg yolks.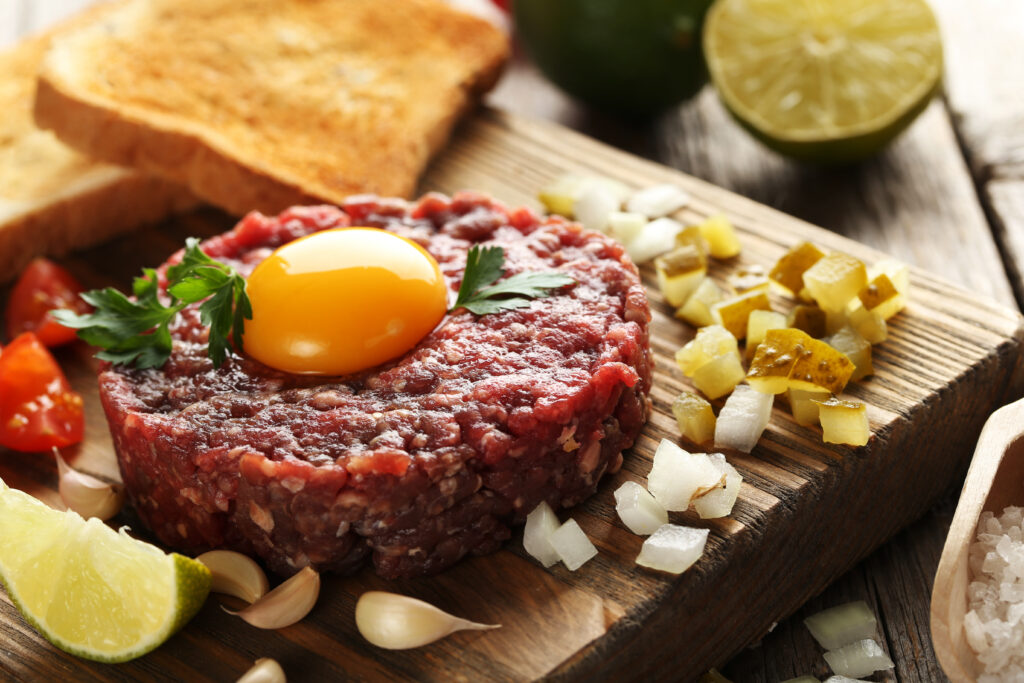 Preparing:
Chop the onion, mushrooms and gherkins and mix with the beef and seasonings (salt, pepper, curry powder, liquid seasoning, powdered red pepper and 4-6 tablespoons of olive oil). Cut off a piece of meat, roll it into a meatball and place it in the centre of a plate. Make a little well in the middle of the meatball and pour the egg yolk into it. Add some pepper to taste. Serve with a chunk of fresh bread.
BACK TO RECIPES
Other recipes