Ingredients:
1 jar of POLAN pickled beetroot (720 ml),
2 POLAN pickled gherkins,
1 shallot,
feta cheese (any variety),
roasted walnuts.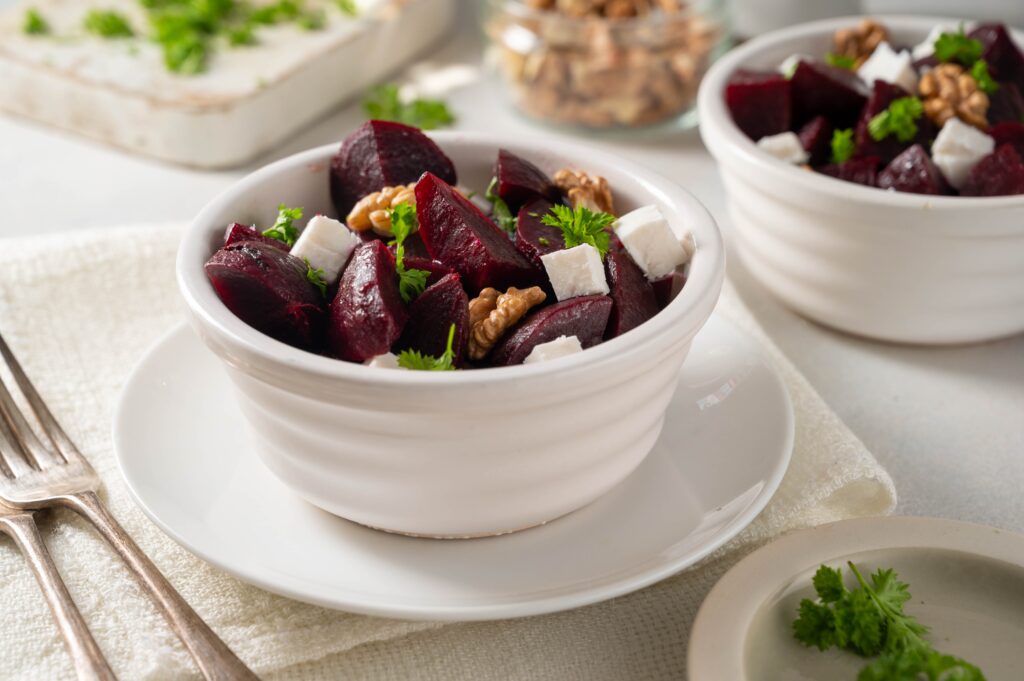 Preparing:
Remove the beetroot from the pickle juice, chop the gherkins and onion and crumble the feta cheese. Mix these ingredients with 2 tablespoons of olive oil, some freshly ground pepper, some ground caraway seeds and a little salt. Sprinkle roasted walnuts over the salad.
BACK TO RECIPES
Other recipes