Ingredients:
2 duck breasts and 2 legs
50 ml of soy sauce
50 ml of honey
2 cloves of garlic
juice of 1 lemon
a handful of smoked plums
1 hot pepper
1 tablespoon of balsamic vinegar
1 jar of  POLAN "buckwheat groats with soya & mushrooms"
300 gr of  boletus mushrooms
1 onion
1 spoon  of butter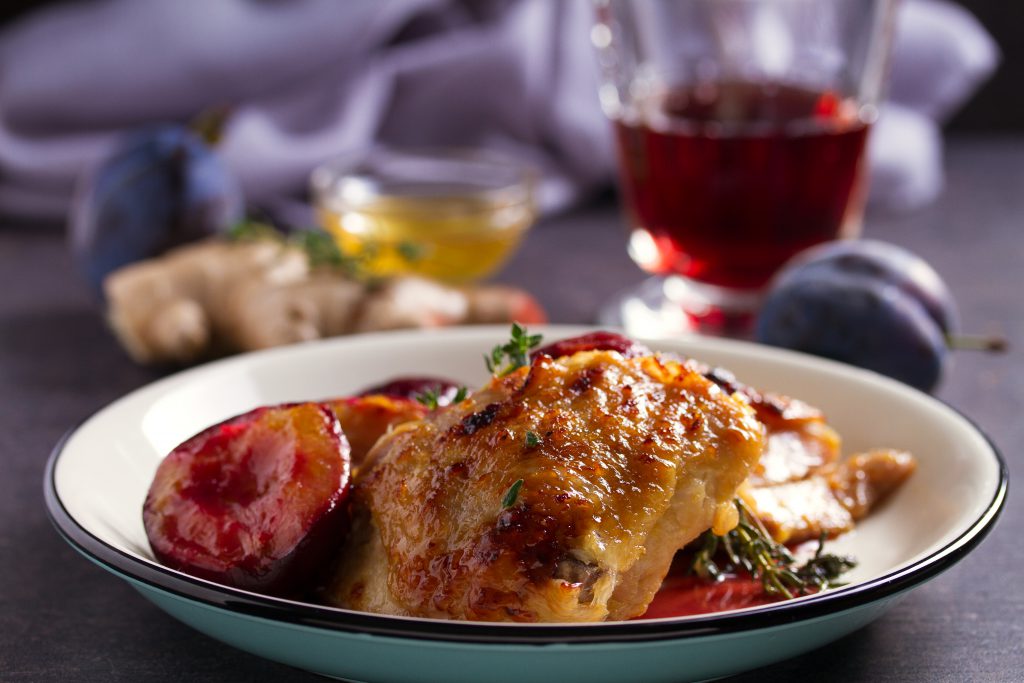 Preparing:
Carefully score the skin on the legs and breasts of the duck with a knife and set aside. Prepare marinade from soy sauce, honey, garlic, lemon juice, finely chopped half of the plums, chopped hot pepper. Everything should be boiled in a saucepan, poured onto a roasting pan. Add the previously prepared duck parts, cover with aluminum foil (matte side out) and put in the oven preheated to 160 – 170o C for about 2 hours.
30 minutes before the end, remove the foil to brown the skin. At this time, pour the resulting sauce, add the rest of the plums.
After removing the duck, blend the sauce, add 2 tablespoons of POLAN plum jam. Cut the onion into small cubes, throw it onto the pan, after browning, add the mushrooms and fry for a while. Add warm POLAN "buckwheat groats with soya & mushrooms"
BACK TO RECIPES
Other recipes